Dr Garry Savin
Programme Director & Lead Doctor
Dr Garry Savin trained as a doctor at the Royal Free Hospital in Hampstead, London, qualifying in 1989 and worked in general medicine. He spent a further 3 years training to become a GP in the specialities of Emergency Medicine, Psychiatry, Paediatrics and Obstetrics and Gynaecology. After a further year as a GP Registrar, he qualified as a GP in Enfield North London where he worked in the NHS for many years and developed a passionate interest in preventive medicine. He took this passion over to the private sector and in the early 1990s helped to develop Nuffield Hospitals Health Screening and soon became their National Clinical Advisor to Health Screening for five years with clinical responsibility for 44 Wellness Centres and some 244 Health screening doctors nationally. During this time, he helped to set up 7 health assessment centres including 5 in London, Manchester, and Edinburgh. He developed and practised at the Nuffield flagship Health Assessment Centre in Queen Anne's Street London.
Dr Savin has also practised at the prestigious London Clinic in Harley Street for many years and at the Hospital of St John and Elizabeth's in St John's Wood as well as the London Bridge Hospital and the European Scanning Centre and Medical Express in Harley Street.
He joined "Preventicum" in February 2006 as the clinical leader and was Preventicum Medical Director and lead doctor for over 13 years, in one of the first clinics to develop scanning as a health assessment tool in the UK.
He now practises at the brand new, fully refurbished, UME Health in Central London's prestigious medical district, which has an extensive suite of "state of the art" diagnostic scanners.
During his 30+ year career, Dr Savin has enjoyed performing in excess of 20,000 health assessments making him one of the most experienced doctors in the field both nationally and internationally.
A keen explorer, photographer, conservationist, and Medical Expedition Doctor on over a dozen expeditions worldwide, he has travelled extensively to the developing world and been privileged to work alongside wildlife experts and documentary makers.
Dr Savin leads the team that will perform your advanced health assessment at UME health.
Dr Jonathan Rodrigues
Consultant Radiologist
Dr Jonathan Rodrigues is an expert in cardiac magnetic resonance (CMR), cardiac CT and all facets of thoracic imaging.
He trained at The University of Edinburgh, obtaining a First Class Honours intercalated degree in Experimental Pathology, and qualifying in 2008 as the Ettels Scholar (the most distinguished graduate of the year) with the Leslie Gold medal in Medicine, and the Annadale Gold medical in clinical surgery. He completed Academic Foundation Training in Edinburgh and South East Scotland and moved to Bristol to undertake specialist training in clinical radiology.
During this time, he completed a PhD in clinical cardiovascular magnetic resonance imaging at The Bristol Heart Institute and University of Bristol. He then undertook further advanced fellowship training in cardiothoracic imaging at Toronto General Hospital (one of the top hospitals in the World) and The University of Toronto. He has been a Consultant Cardiothoracic Radiologist at The Royal United Hospitals Bath NHS Foundation Trust since 2018, where he is lead for the non-invasive cardiac imaging service and research lead. He also holds an honorary senior lecturer position in the Department for Health at The University of Bath.
Jonathan holds several national positions including : guidelines and standard lead for the British Society of Thoracic Imaging, National Institute for Health Research (NIHR) imaging workforce committee member, Royal College of Radiologists (RCR) professional learning and development committee member (thoracic lead) and United Kingdom Imaging and Oncology congress (UKIO) cardiac workstream lead. He is actively involved in multicentre cardiothoracic imaging research, having published over 75 original manuscripts in the peer-reviewed literature, and is currently studying a variety of artificial intelligence (AI) tools applied to imaging.
Professor Wei Li
Cardiology Professor
Professor Wei Li, is a Consultant and Clinical Lead in Adult Congenital Heart Disease (ACHD) Echocardiography at Royal Brompton Hospital and Professor of Practice at the National Heart and Lung Institute, Imperial College London.
Dr Wei Li studied at Peking Union Medical College, where she received her MD. She came to the UK to conduct research for her PhD at Imperial College London, where she was awarded the Fielding Medical Scholarship.
She has worked in the fields of echocardiography and congenital heart disease for more than thirty years and specialises in echocardiographic assessment for various heart conditions, including valvular heart disease, congenital heart disease, cardiomyopathy, ischemic and hypertensive heart disease and pulmonary hypertension. She has special interest in using both transthoracic and transoesophageal echocardiography and advance techniques including 3D/speckle tracking, physiological and pharmacological stress echo, and myocardial contrast echocardiography in assessing patients with complex cardiovascular anatomy, heart failure, pacing optimization, systemic and /or pulmonary emboli.
She has created and established Echocardiography for Adult Congenital Heart Disease (ACHD) as a well recognized subspecialty at Imperial/RBH.
She has been responsible for training many international visiting fellows and is a frequently invited speaker at international conferences and had a role in designing scientific sessions at these conferences.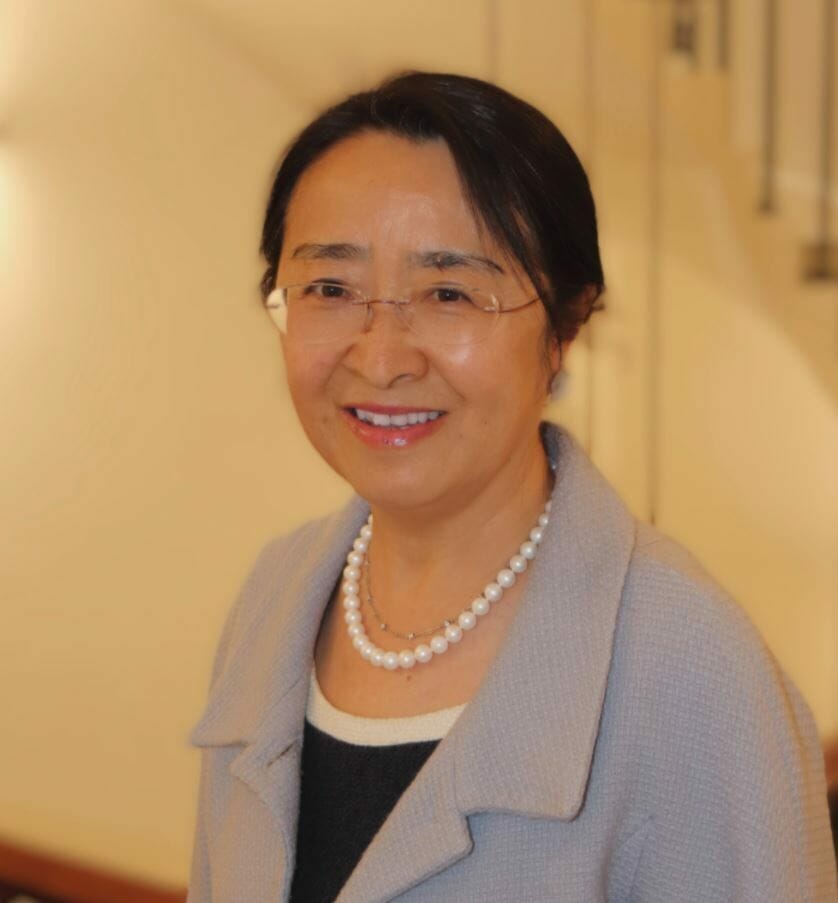 Sebastian Turner
Imaging Manager
Sebastian has a strong clinical background in radiology and healthcare management.
A qualified radiographer and advanced practitioner in skeletal reporting, Sebastian is passionate about diagnostic quality. His managerial approach is colleague centred and inspired by collectively working towards achieving exceptional outcomes for patients. He has supplemented his clinical acumen with an MSc in Management to emphasise a commitment to both practical and managerial academic excellence underpinned with commercial and business awareness.
When he is not at work Sebastian likes to practice Tai Chi and is also learning how to speak Filipino.
Sebastian oversees the radiographers who perform your MRI and CT scans, and he may also perform some of your scans himself in our new state of the art diagnostic suite.
Joel Sa Relvas
Senior Radiographer
Joel graduated in Radiology from Aveiro University in Portugal in 2008 where his Final project entitled "Radiation Safety in Hospital Environment" received a recommendation letter from Aveiro Hospital's Director.
He worked as a Senior Mobile MRI Radiographer where he had the opportunity to absorb different practices and knowledge from various private and NHS institutions.
He then moved to the Highgate Hospital private hospital in north London for two years as a Senior Radiographer and became the Interim Clinical Lead Radiographer for the last eight months of his employment. Pursuing his passion for Cardiac Imaging, he joined UME Health as a Senior Radiographer back in 2019.
Joel has been involved in health screening programs for the past five years and believes patient safety and image quality are paramount. Joel is proficient in all imaging modalities, taking a special interest in cross-sectional imaging ( both CT and MRI).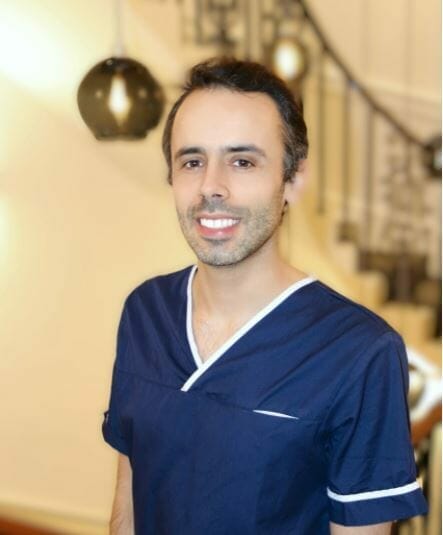 Theodora (Dora) Rao-Narkwa
Healthcare Assistant
Dora trained to be a State Registered Nurse in 1975 at the Herts and Essex General Hospital, in Bishops Stortford, Essex.
She challenged herself further and decided to enroll as a mature student for a BSc. Degree in Humanities, Science and Society at the University of Greenwich and went on to do a further Bachelor of Science, Honours Degree in Applied Biology, from which she graduated in 2000.
In the last year of the degree, Dora was placed at the Greenwich District Hospital, within the Cardiac Department and was actively involved in 2 prestigious Drug Research Trials: A.S.C.O.T. & E.U.R.O.P.A. 1998-99.
Dora loves to meet people and has worked alongside Dr Savin at the London Clinic in Harley Street, Nuffield Health Screening in Queen Anne Street, and at Preventicum as a Health Screening Technician between 2000-2020.
Dora moved to West Africa and built a holiday home in Ghana, where she pursued her personal interests, one of which was to write her autobiography. When she is not at work Dora's passions are meeting people, travel, languages, and discovering different cultures.
During your advanced health assessment, you will meet Dora who will perform many of your tests and will guide you around our newly refurbished clinic.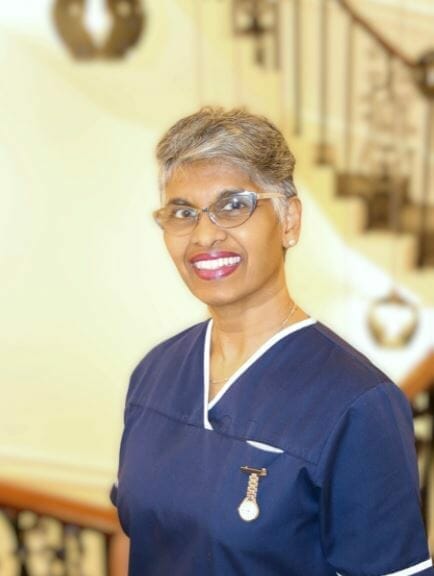 Michele Joseph
Business Development Manager
Michele has a wealth of experience in Business Development. She worked as a personal assistant to a De Beers Diamond Broker for over 10 years, before starting her own successful jewellery business for high net worth clients.
She then moved into the medical world and worked for a number of specialists before joining Preventicum as Business Development Manager, where for over 11 years, she was responsible for building the corporate side of the business, as well as the private client database. Michele has now joined UME Health as Business Development Manager for our Advanced Health Assessment programme.
Michele's interests include the arts, opera, ballet, networking and fundraising.  She has previously volunteered for CancerBacup, King Edward VII Hospital and Cancer Research UK, where she organized several successful fundraising events.
Michele is excited to be working with Dr Savin again at UME Health and you may see her at some point during your health assessment day.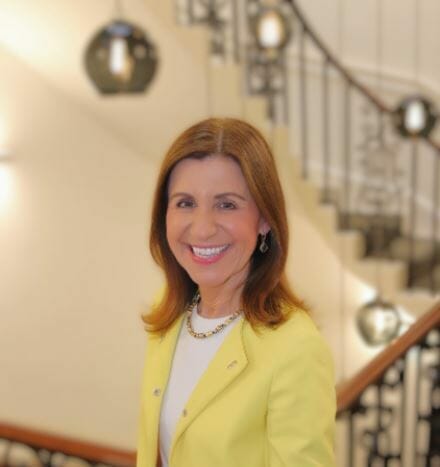 Natalie Boden
Health Assessment Manager
Natalie was awarded a Sport Scholarship and studied Sport and Exercise Science at Canterbury Christ Church University, where she achieved a First-Class Honours degree. Natalie began her career as an NHS Physiotherapy Assistant, before progressing to the world of private healthcare as a Health Adviser at BUPA Health Clinics.
Her strong clinical background, leadership capabilities and passion enabled her to be promoted to Health Adviser Team Manager. Natalie now plays a pivotal role as our Health Assessment Manager.
Her hobbies include trampolining, fitness challenges, outdoor exploring and brunching. She looks forward to welcoming you to our centre of excellence.
If you would like to find out more, please fill in the form below.
A member of the Health Assessment team will call you to arrange a convenient time for you to talk to Dr Garry Savin to discuss your needs.
You will also be emailed an information pack about our advanced health assessments.
Phone number: (+44) 0203 370 2294
Email address: hello@lumenharleystreet.uk