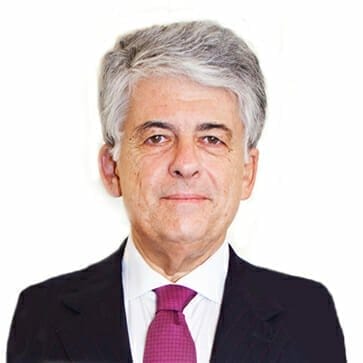 Vincenzo is currently Partner Emeritus at TPG Capital and Non-Executive Chairman of Musaed El Seif & Sons Co. Ltd, and of TeamSystem Spa, the leading Italian SME ERP provider.
Vincenzo started his business career at the Boston Consulting Group in 1975. Prior to 2005, Vincenzo was Executive Vice President of FIAT Group in charge of New Holland, President of GE Medical Systems-Europe and of Compagnie Générale de Radiologie (CGR), and a Partner at Alvarez and Marsal, where he was tasked with restructuring several large European companies.
During his time as European Operating Partner with TPG between 2005 and 2012, Vincenzo was Chairman of Mey Icki and Bally International, Vice-Chairman of Télédiffusion de France and of Media Broadcast GmbH, and a Director of Strauss Coffee. Between 2012-2014, Vincenzo was Chairman of Invest Europe (then European Venture Capital and Private Equity Association); having previously chaired the European Private Equity Roundtable (EPER).
Vincenzo holds a Master in Business Administration from Stanford University, and a Master of Arts in Philosophy, Politics and Economics from Corpus Christi College, University of Oxford.