| | |
| --- | --- |
| Speciality: | Radiology |
| Sub-speciality: | Hepatobiliary & gastrointestinal radiology |
| Special interests: | Inflammatory bowel disease, Crohn's disease, colorectal cancer, bowel cancer, colon cancer, rectal cancer, cancer of unknown primary, oncology, pelvic floor imaging, constipation, incontinence, hernia |
| NHS base: | University College London Hospital |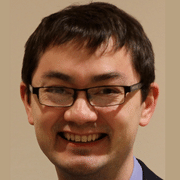 Andrew Plumb is Associate Professor of Medical imaging at University College London and Consultant Radiologist at University College London Hospitals NHS Foundation Trust. As an internationally renowned clinical expert, researcher, and educator, he implements cutting edge techniques for precise diagnoses. He is the current British Society of Gastrointestinal and Abdominal Radiology (BSGAR) research officer and leads active research programmes in gastrointestinal and early translational clinical imaging. In 2019, he was elected as the Royal College of Radiologists Roentgen Professor.
UME Group LLP. Registration number: OC333533. A Company Registered in England and Wales. Registered office: 17 Harley Street, London, W1G 9QH ©Copyright 2023 - UME Group LLP. Built and maintained by Dezign41 London