What is Platelet-Rich Plasma Therapy?
Platelet-Rich Plasma (PRP) Therapy is a treatment for aiding the regeneration of ligament and tendon injuries, shortening rehabilitation time and often eliminating the need for surgery. It is part of a new, popular field of Medicine called "Orthobiologics" which employs the latest technologies along with the body's natural ability to heal itself.
The procedure begins with a sample of the patients blood. This is then spun around in a Centrifuge which separates it into platelets, plasma and red and white blood cells. The platelets are then concentrated and mixed with some of the plasma, whereby this mixture is called "platelet rich plasma". The doctor will then inject this into the site of the injury, usually under ultrasound guidance.
After the injection, the patients immune system (the system that keeps your body healthy) reacts quickly. Special white blood cells called "macrophages" rush in and take away damaged cells. They help prep the site for healing, then stem cells and other cells begin to multiply and over time, repair and rebuild the injured tissues. The aim is to relieve symptoms, enhance wound healing and eliminate the need for surgery.
PRP Injection (x1): £750
PRP Injection Package (x3): £1800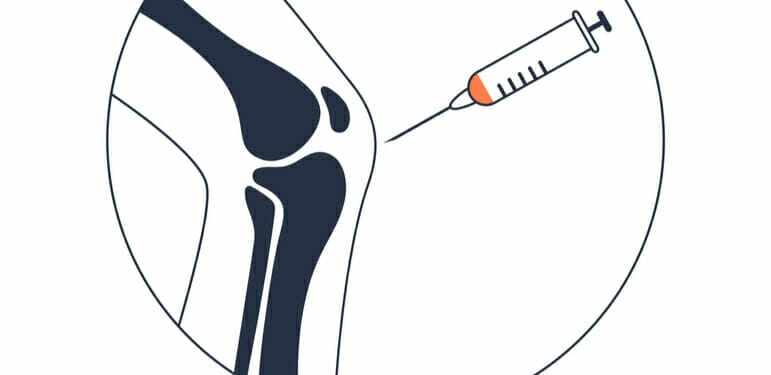 PRP and Hyaluronic Acid Injections
PRP and HA Injection (x1): £800
PRP and HA Injection Package (x3): £1950
Your experienced knee pain doctor will advise which injection is best to proceed with depending on several factors such as the site of pain, what daily pain is experienced and age.
Please note, these prices include the procedure only. The consultation fee will be an additional cost.
Get in touch with us today if you have any questions or would like to book an appointment.